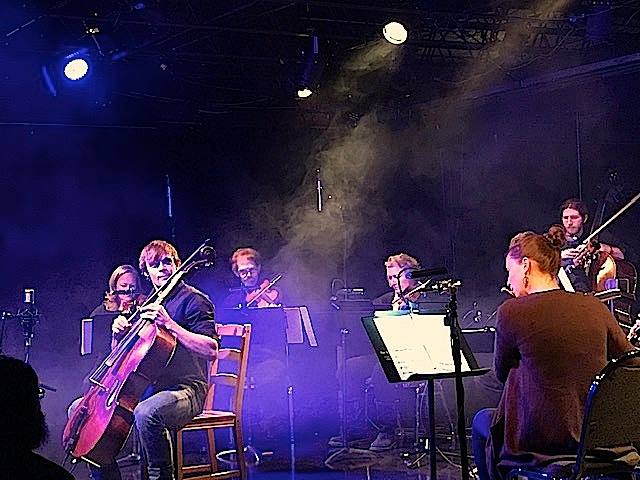 The Figment Chamber Ensemble is a ensemble organized by Ben Van Winkle for the purpose of performing his compositions. The instrumentation is unique and was formed by Ben Van Winkle's rule of only writing for what you hear, not what you have available.
The initial inspiration for this instrumentation was drawn from "Introduction and Allegro" by Maurice Ravel, which is one of Ben's all time favorite Pieces. In this piece Ravel achieves luscious textures from a relatively small ensemble consisting of String Quartet, Flute, Clarinet, and Harp. Ben was drawn to this ensemble and the many sounds and textures it can achieve and he used this instrumentation as the backbone to his brand new "Figment Chamber Ensemble"
However, there was one difficulty: finding a harpist was seemingly impossible. But a Vibraphone player, guitarist and hammered dulcimer player fell in the hands of Van Winkle and alas the Figment Chamber Ensemble was born.